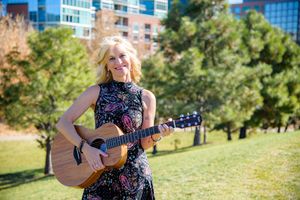 Reviews
 Dan Harra-Nashville Music News 
Pieces in the Dark Several years ago, my ex-wife said she was jealous because I tended to "fall in love with chick singers." If that is the case, then I'm ready to settle down for a long-term relationship with California-based Sunnie Haeger after listening to her new CD, Pieces In The Dark. From the opening track through to the 12th song on the CD, I am enjoying the music of Sunnie. 
What I find interesting is the blending of styles on the album. Normally, I see that as a detraction, but Sunnie makes it work – and work well. "Over and Over", the first track, is an alt-pop type song, reminiscent of Natalie Merchant. That leads into what I would call the Santana-esque "Illusive Lover" with a nice Latin flavor and some killer guitar licks. Two more Latin styled songs on the album are track 4, "Indescribable," and track 7, "Missing". 
From there, "Alive and Free" gives us a pop-rock song that could compete with anything Alanis Morissette or Avril Lavigne have kicked out. "Minute Past the Hurt" opens the Country door, complete with slide guitar, albeit the newer "pop country" portal. The final style change comes in "Something From you," an upbeat island pop song with some great lyrics, including "As I recall you weren't even that cute / Still I thought I'd hear something from you" as she talks about the one that didn't call back and now finds herself waiting by the phone. 
My only disappointment on the album is track 8, "Proximity," which – in my opinion – has some forced rhymes that detract from the lyrical content. Okay, perhaps a little technical for the average listener, but still something that caught my ear. 
"Pieces In The Dark" is a really good album and I say "BUY IT" and enjoy strong writing, good melodies, great musicianship, a clear and powerful voice and – yes – even the style changes which make it that much more likeable.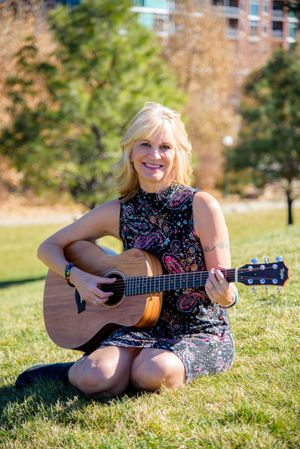 Radio Indie's Review of Sunnie's debut CD, "Falling Down" (with Menage a Deux)
Menage a Deux's strong debut album, "Falling Down," is a refreshing assembly of country pop/easy listening tunes. Kicking off with the passionate "Running from the Rain," Menage a Deux immediately shows one of their many strong influences: country music. Continuing this diversity is the Latin-flavored "Almost Feels Like Love." Throughout the changing musical flavors, one thing remains the same: strong, beautiful vocals. "Better Place" shows off these soothing vocals while demonstrating the masterful instrumentation present on every track. Lyrically, "Falling Down" is very inspiring, focusing mainly on deep, genuine love and introspection. Moreover, this record flaunts outstanding production characterized by clarity and quality. If you enjoy pop that bears a wide range of influences, you'll fall head-over-heals for Menage a Deux!